Over Christmas, the boat was left snug in a marina while we visited family abroad.
We came back just before New Years Eve, stocked up with beer and food and settled in for a few days aboard. We'd almost run out of coal until Mary and Phil came by on Hyperion and Hades with much needed supplies, and we have a nice hot fire and full bellies to welcome 2018.
We got to see fireworks in all directions from our quiet vantage on the cut,  a huge difference to the otherwise very quiet surroundings where usually all we heard was coots, ducks, and swans.
As continuous cruisers, we need to move along every few days and New Years Day is as good a time as any to move, so we packed up, untied, cast off, and hit the 'road'.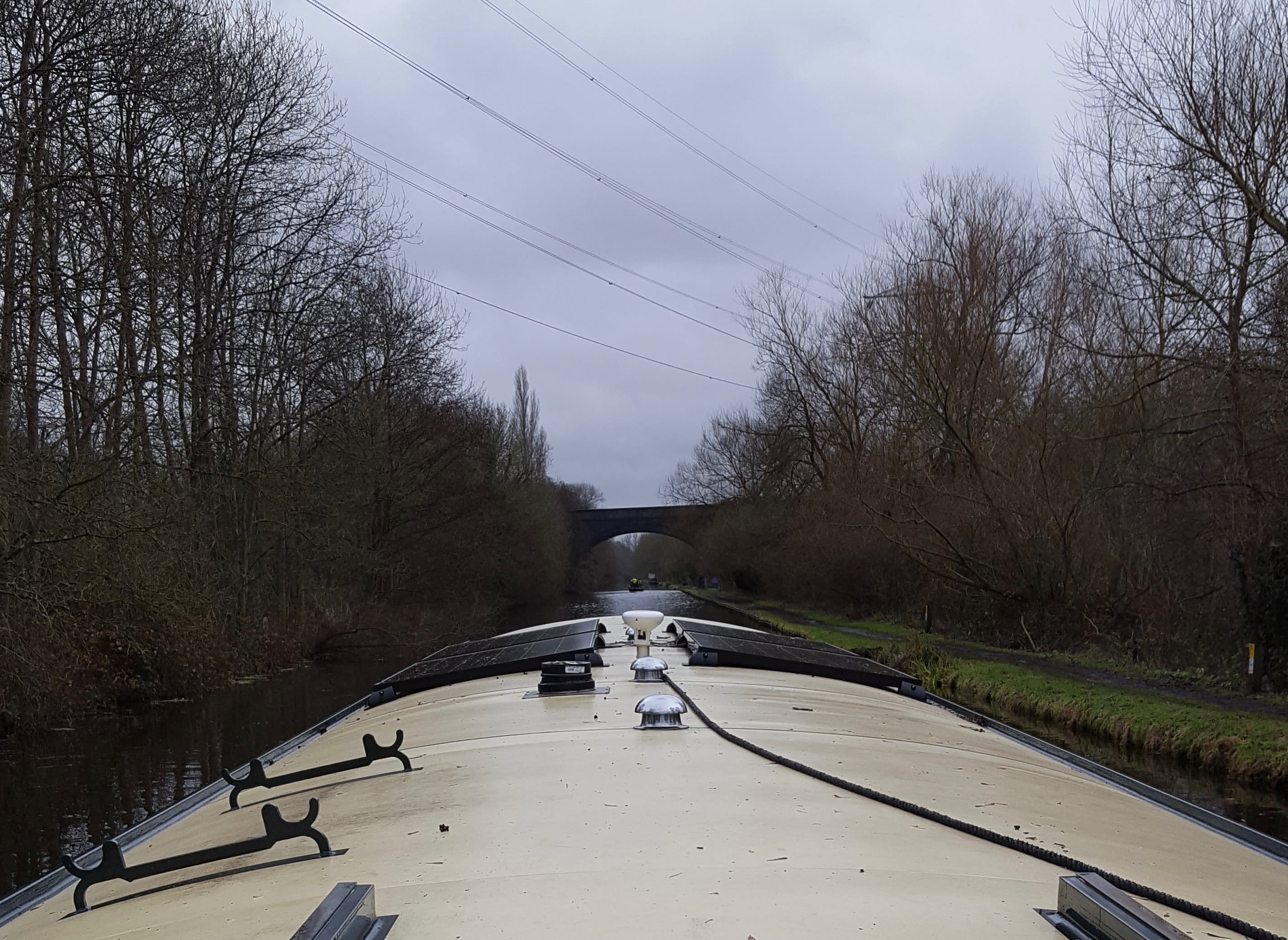 A short trip this time, heading one town to the south, saying goodbye to a lovely pub back at Harefield ( The Bear On The Barge). Just two miles and one lock, though that lock is one of the deepest on the Grand Union, Denham Deep Lock, where the drop is 11 feet.
I was a little worried about this one, not because there's anything especially awful about an 11ft lock, but because I don't really enjoy climbing down the wet lock ladders, and this one would be about twice as far to climb as usual.
Thankfully, when we arrived at the lock, there was another boat waiting to come up, and the owner graciously helped us with the lock gates, leaving me to stay aboard and drive straight through. This was also Amelia's first time locking, and despite a mediocre teacher in yours truly, she was a great help from the start!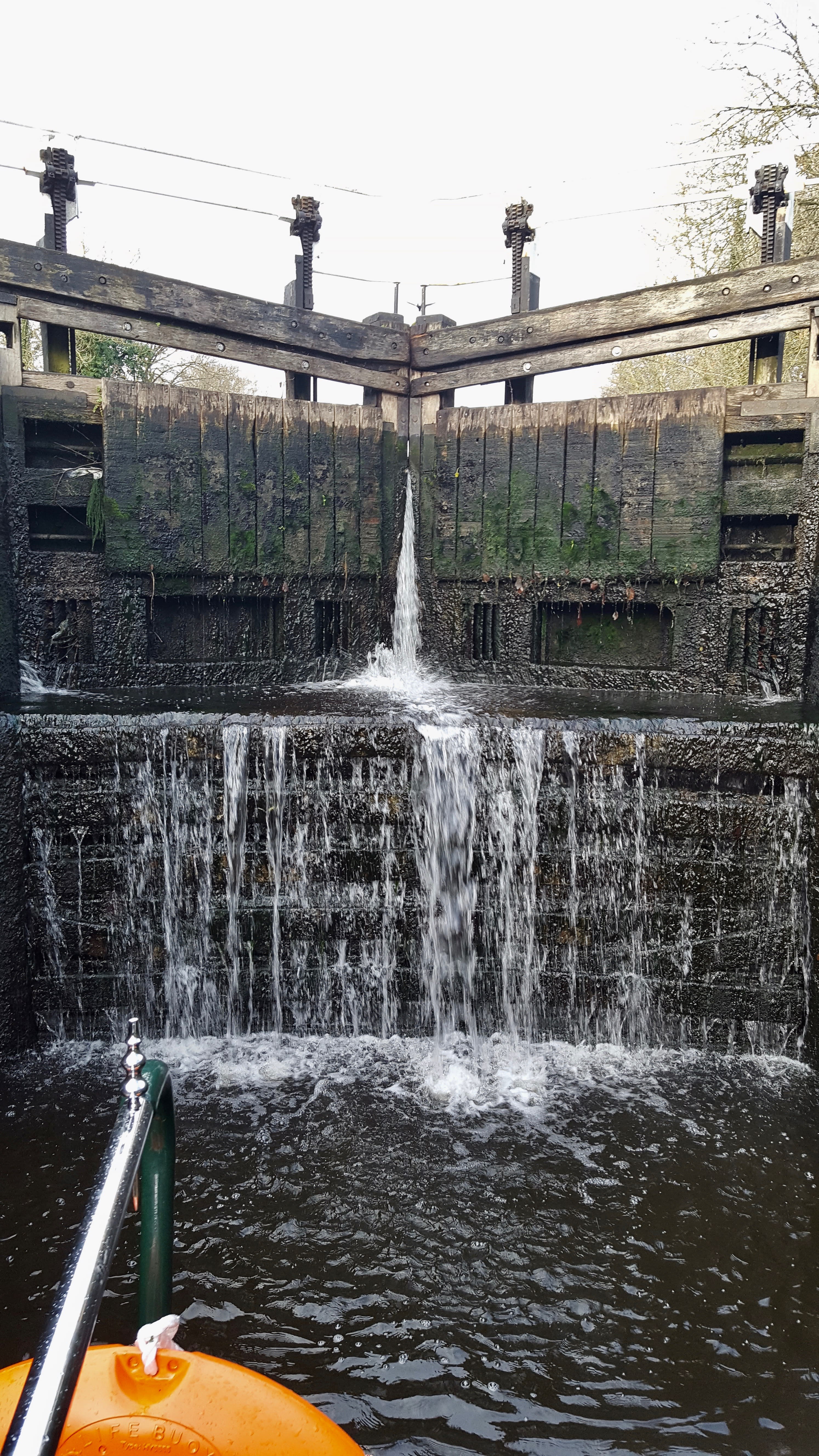 Being so far down was interesting, and when the gates opened for me to leave, it was a little reminiscent of the huge gates in Jurassic Park 🙂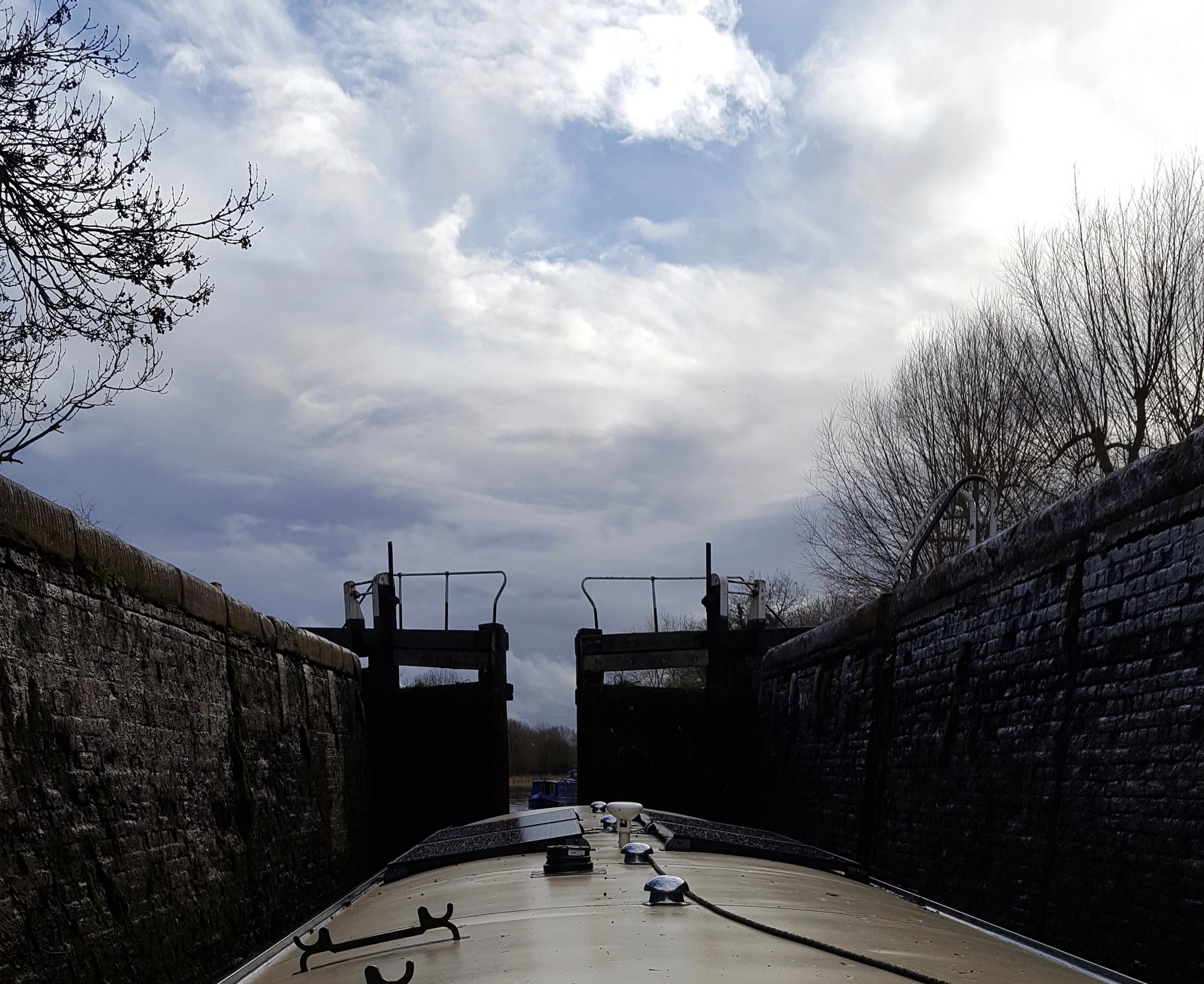 Another short cruise from here, under a few more bridges, and we stopped and moored up at another temporary home. Hello, Uxbridge! New nearest pub is the Swan And Bottle
Have to make some decisions soon about where exactly to go, as there's some junctions ahead, but I bet it'll be an adventure whichever way we go.
Onwards!